Last Monday night this column was in Dundalk at a Right2Water public meeting. There was a good turnout and a lively discussion. Local Councillors and former Executive Minster Conor Murphy joined us. On Thursday
night we repeated the process in Drogheda.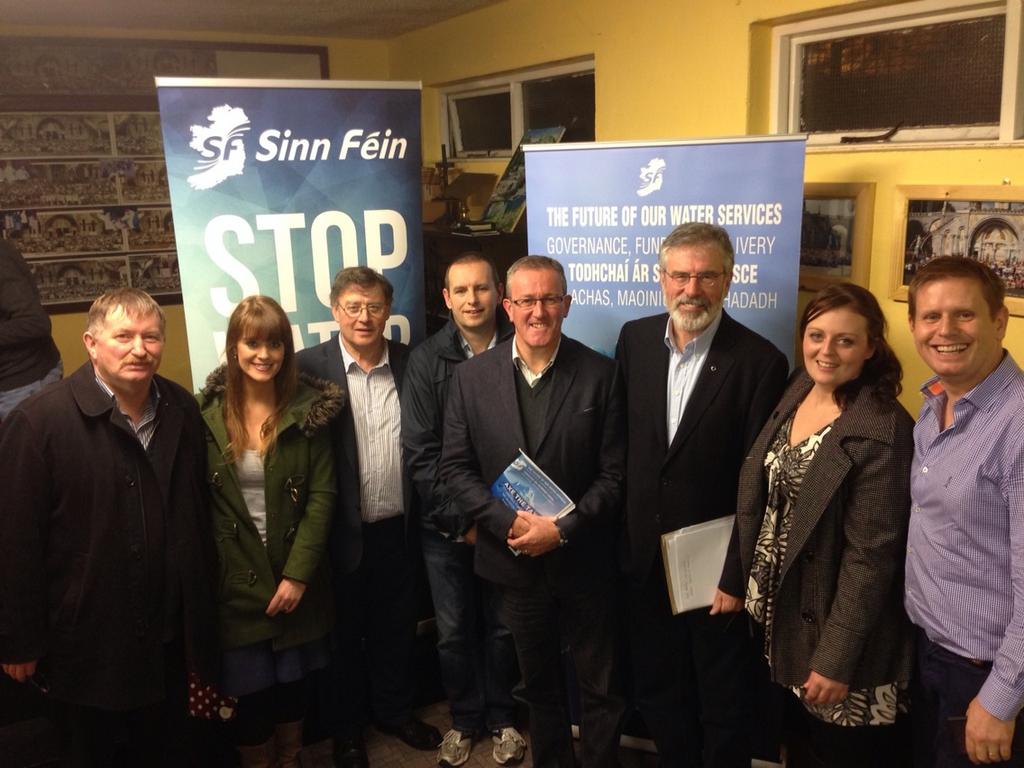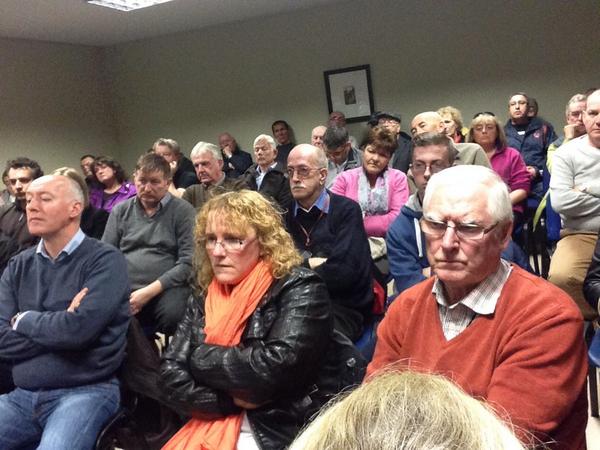 A few Saturdays before this a huge crowd of citizens poured on to the streets of Dublin to protest at the Governments introduction of additional water charges. Everyone, including the organisers were surprised at the turnout which was estimated to be at least fifty thousand strong.

Six years of austerity and the Governments arrogance in setting up Uisce Eireann - a semi state company operating like a private company which claimed over fifty million euros of taxpayers money for consultants and huge bonuses for its management - was the trigger for widespread public opposition.

Water is clearly a precious resource that must be protected and maintained to the highest standards. Clean water should be a right. In some counties the water is undrinkable.
Many rural dwellers pay for their water anyway through group water schemes or the digging and maintenance of their own wells.
Successive governments have never provided services for these folk.
I
n fact this government and its Fianna Fáil predecessor are stripping services from rural areas. Post offices, schools, Gardai, public transport, A&E units, public transport. All have been cut. In total contradiction of election promises. Charges for septic tanks, the family home have been imposed on top of a range of other stealth charges.

These new water charges came from Fianna Fáil in government. Now in Opposition they are agin them.

The charges being implemented by the government are in essence just a cover for a new tax. It is clear from the latest Exchequer figures that there is enough additional money available to offset the cost of water services.

Sinn Féin's Alternative Budget proposals identified how this could be done. Yet the government continues to press ahead with water charges while lowering tax on the higher earners.

Sinn Féin, and many others, is campaigning against the water charges. We have committed if we get into government that we will reverse the charges. Just as we did in the Executive under Conor Murphy's leadership.

But those families who cannot pay cannot wait until then. This is a charge too far. Many many citizens cannot afford it. So this government must be turned on this issue.

The Fine Gael/Labour government is not immune to public pressure.

They clearly reacted with some water charge concessions in the recent budget. These were in the wake of the by-election results where anti-Austerity candidates trounced Government candidates, and to the scale of the protests in Dublin.

They are also rattled at the ongoing debacles emerging at Irish Water.

Water charges can be beaten on the streets, in our communities and through the ballot box.

Sinn Féin fully supports the Right2Water campaign and believe that this should be built in every community throughout the State.

It is important that all groups opposed to water charges work together to defeat them. United we must stand.

In the North, Sinn Féin Minister Conor Murphy was responsible for stopping the introduction of domestic Water Charges and the privatisation of water services .

We will end them in the South too.

Sinn Féin will deliver on our commitments.

We will not enter into a government that maintains water charges or the local property tax.

The Fine Gael/Labour Government need also to stop the roll-out of water metering and redirect the €539m loan finance from the National Pension Reserve Fund towards fixing the massive leakage problems and interruptions to supply.

The Government also needs to recognise that Uisce Eireann is not fit for purpose. It is not accountable to the Oireachtas and the citizens of this State.

Uisce Eireann has become synonymous with everything that is wrong with the Fine Gael Labour Government - cronyism, political manipulation of State boards, threats to citizens and ever mounting taxes on struggling families.

From the outset, Uisce Eireann has been mired in scandal. The manner in which this company was established, how it has been managed, and the unfair imposition of water charges has been chaotic and farcical.

Earlier this week, it emerged that Irish Water planned to hit struggling families with a hugely expensive call-out charge of €180 to repair leaking pipes. I raised this directly with the Taoiseach but he said he knows nothing about the figure. Such a yarn!

Senior management at Irish Water are paid hugely exorbitant salaries. And last weekend we learned that these same executives are in line for bonus payments despite the very obvious management failings.

The Taoiseach told me in the Dáil on 7th October that no bonuses would be paid. Such a yarn!

The latest noises from government appear designed to scapegoat the board and senior management team at Uisce Eireann. But this fiasco was the creation of the government. The Minister who introduced has condemned the way it is operating. That was after he was sacked by Mr Kenny.

Uisce Eireann as an entity is toxic. It cannot be left with responsibility for the delivery of water services. It must be fundamentally and radically reformed so that it acts in the interests of citizens.

Citizens and communities are organising and mobilising in protest and opposition to these water charges through the Right2Water public campaign.

Next Saturday, November 1st, there will be demonstrations in towns across all twenty six counties. The Taoiseach should listen to what citizens are saying. He is already out of his depth. His governments disastrous handling of the water issue may just be the issue that sinks him.